How to make someone love you with the help magic
Amazing coincidences and mystical events occur in our life once in a while. Sometimes, as if by a miracle, people are given everything they've ever wished for or are precipitated from the height of prosperity into the depth of adversity. Love spells influence our fate but we don't know how it happens. The mystery of events has always been haunting humanity. People have been accumulating knowledge for centuries to be able to control them today.
People exercising different religions know that each word has power. Coupled with the energy of a man, it can achieve any goal. With the help of spells, people recover, get married, become rich and successful. The essence of each spell is repeating an order to give an object certain features which is reinforced by certain actions.
How to make someone love you with the help magic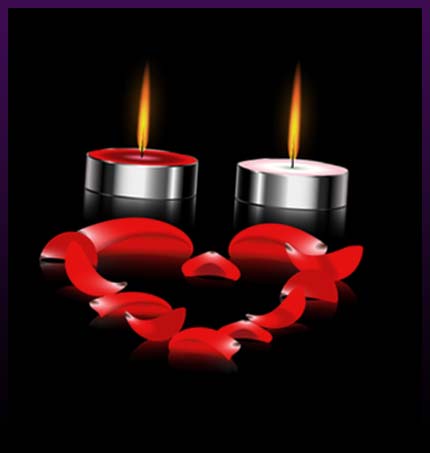 Curiously enough, the most popular request people have coming to spell casters and psychics is to cast a love spell. Love spells arouse reciprocal feelings and approval.
How to make someone love you with the help magic (Lovespells influence subtle bodies to arouse a very strong affection. )
There are a bunch of stories about the consequences of women's rash decisions to cast a love spell on a man. Sometimes, women fall out of love with the man they cast a love spell on but are unable to get rid of them. If you plan to cast a love spell on a man, start with a light love spell. This will allow you to understand what you really want.
Make someone love you with the help magic (Casting a love spell on a man using a photo)
To perform the ritual, take two photos, your photo and a photo of a man you're in love with. If you have a photo depicting the two of you, it's great. Take this one. So, put the two photos together (face to face) and tie them with a red cord.
The ritual should be performed on Friday evening. In the morning, buy a church candle. Peering into the fire, visualize the man and your future life together. When half of the candle burns down, use it to set fire to the photo and say,
"As your image is burning in the fire, you heart is groaning and flaring up to be with me."
Wait until a small candle-end is left. Mix it with the ashes and bury it somewhere close to the home of the man. Once the man approaches the place, you will notice the results.
A very effective love spell
Powerful love spells are cast with the help of:
– the man's personal things;
– blood;
– nail clippings;
– hair.
A professional spell caster can cast a love spell through the man's chakras by giving them some direction. In this case, the feelings are formed in the man's subconscious mind. They are long-lasting. The man enjoys being with the woman and wants to spend all his life with her.
Love spells that I cast are safe love spells.